BBQ
Guests can enjoy a BBQ dinner during the summer months from May to October.
Enjoy a special experience in an open space to bond with friends and colleagues.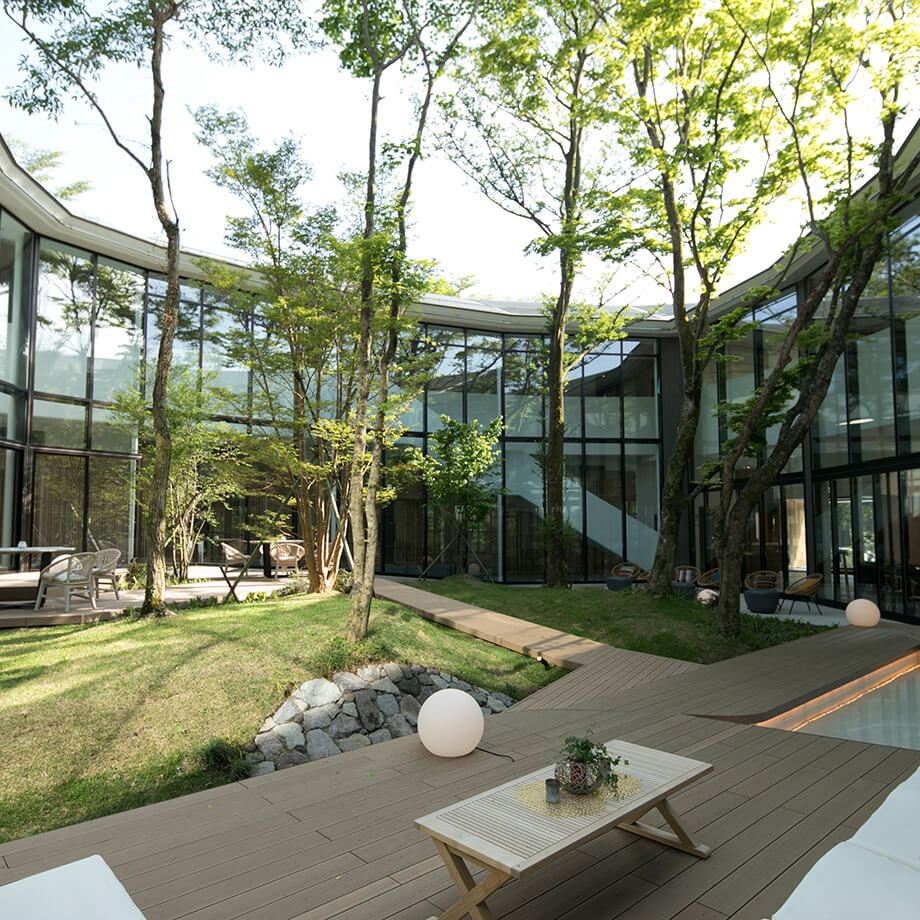 Courtyard
The courtyard is located in the central area of the hotel and can be viewed from anywhere in the building.
Wi-Fi is also available. Work remotely wherever you please.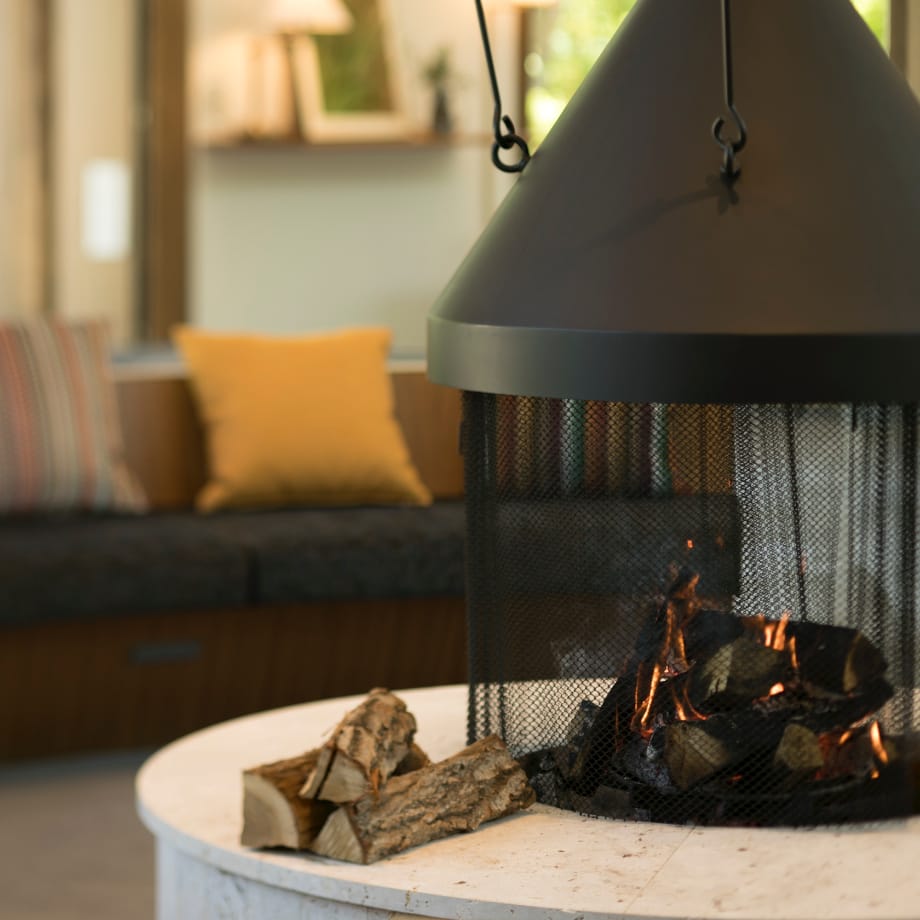 Fireplace
A fireplace is installed in the activity space.
Chat with friends here during after-work hours.
ACCESS
Please refer to the following for transportation information.