During the day, arrange the room as a small or medium-sized meeting room for private meetings. Or, after dinner, use it as a relaxation space for enjoying wine or local sake with snacks.
Lounge-A or Lounge-L may also be used as a private movie theater with an 80-inch screen. Select a movie and enjoy a private viewing experience with drinks and popcorn.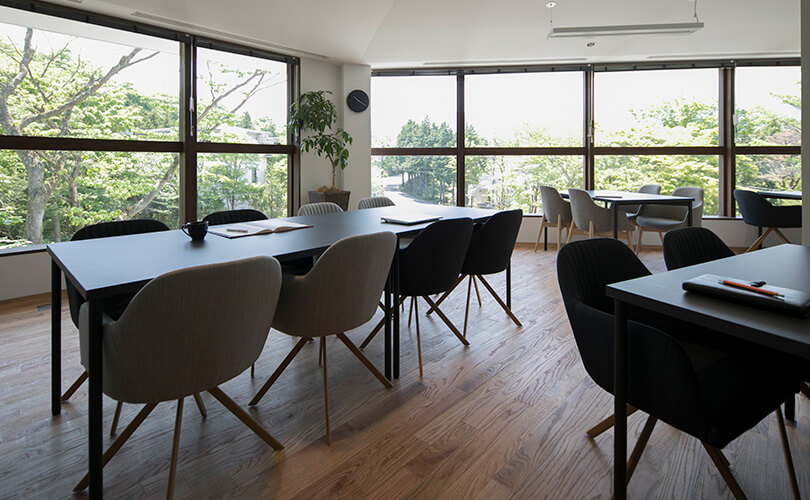 Lounge-L
Conference Room with About 30 Seats

Arrange tables to use this room for discussions and group sessions. A multi-function printer is also available for scanning, printing, and copying.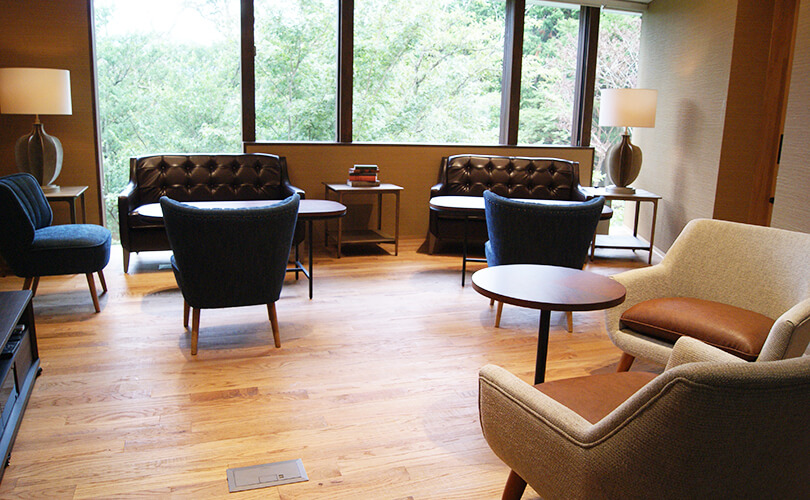 Lounge-A
Lounge with 10 Seats

This room can be used as a private theater for individual and after-work sessions.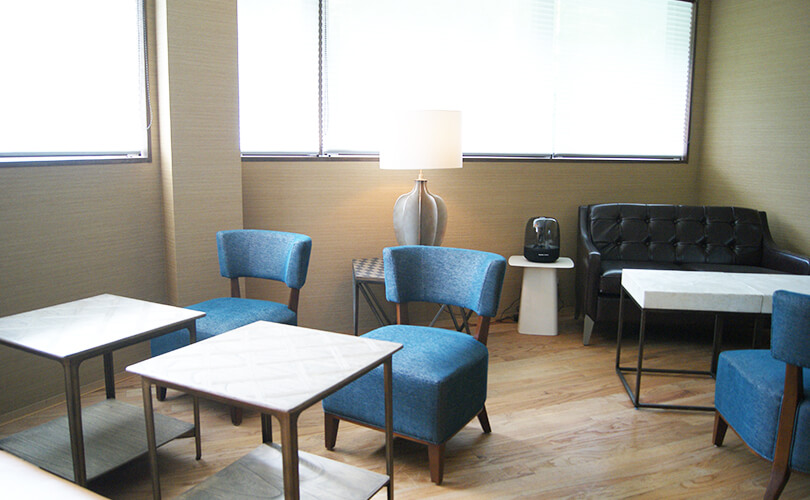 Lounge-B
Lounge with 8 Seats

This room is available for individual sessions.
After dinner, the lounge is open for guests to enjoy wine, local sake and snacks as a relaxation space.

21:00-00:00 (last order at 23:00)
*A separate fee will be charged for food and beverage.
RESERVATION
To make a reservation, please call or use the reservation form below.