ROOM TYPE
Standard POD Room
Standard POD Room is a modern Japanese room with a unique POD bed.
All rooms have their own meeting tables with whiteboards. Have meetings at any time without reservations.
Contact room service for meals or use the room for brainstorm sessions - the possibilities are endless.
The loft can be used as a work space where you will not be disturbed.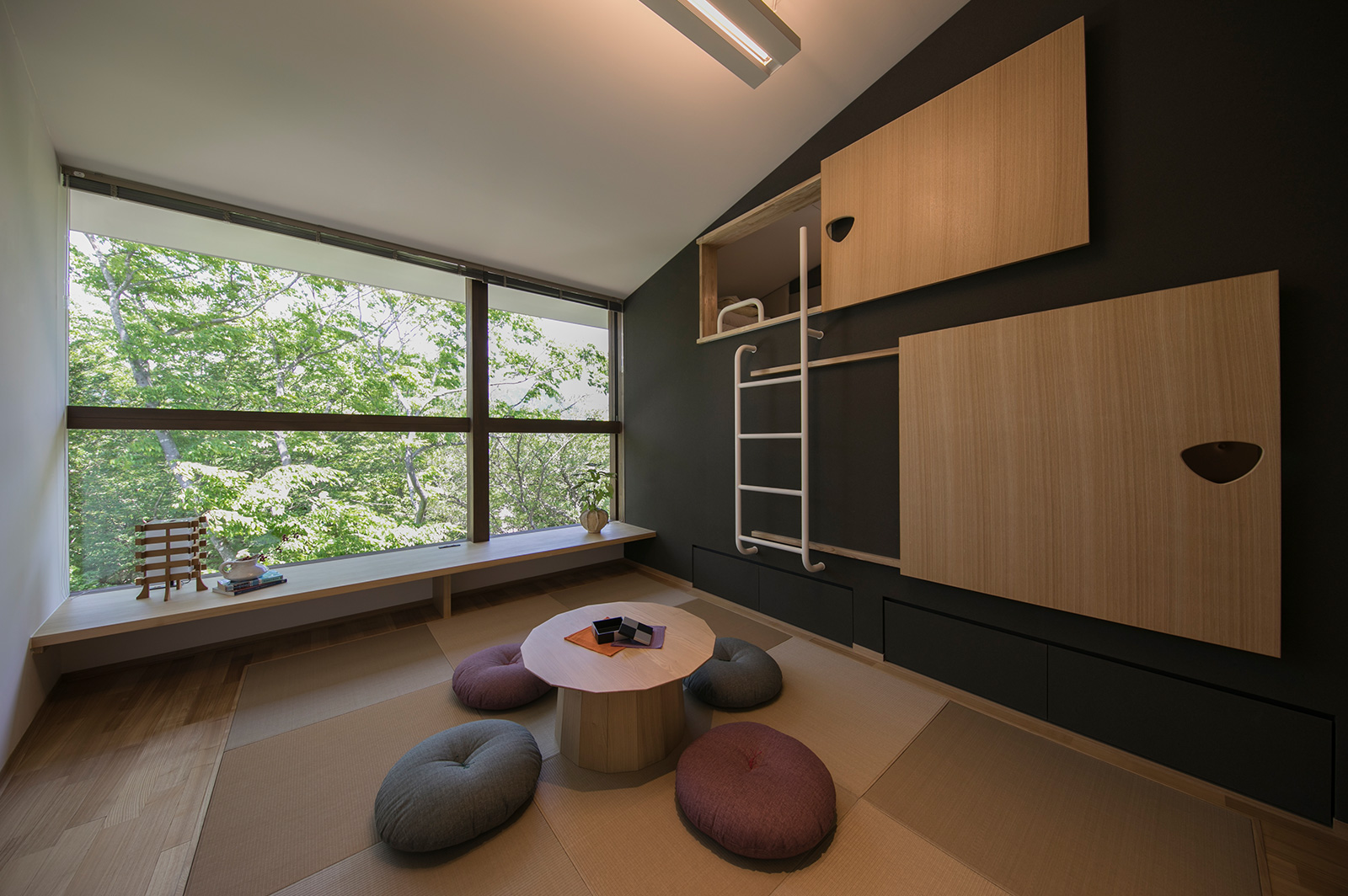 Size: 25㎡ + Loft
Beds:100cm x 200cm x 2 POD beds
Loft: (90cm x 180cm x 2 futons)
Maximum capacity:4 people
*Futons are provided in the loft if 3 or 4 people are staying in the room. The futon can be placed on the tatami flooring area upon request.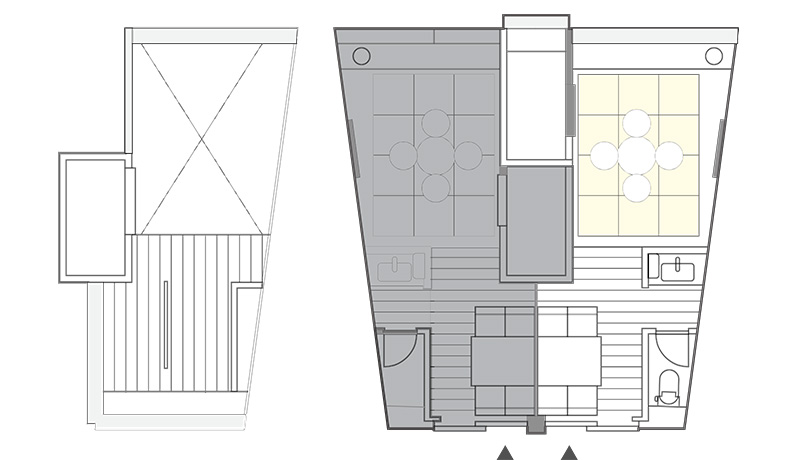 ROOM TYPE
Suite with Open-air Bath
The suite rooms have a private open-air hot spring bath, modern tatami space, and a twin bed.
Each room has an open-air hot spring bath and a shower booth.
Relax and unwind in a private and special space.
A coffee machine and a refrigerator with a selection of soft drinks is provided.
Enjoy a drink in the comfort of your room.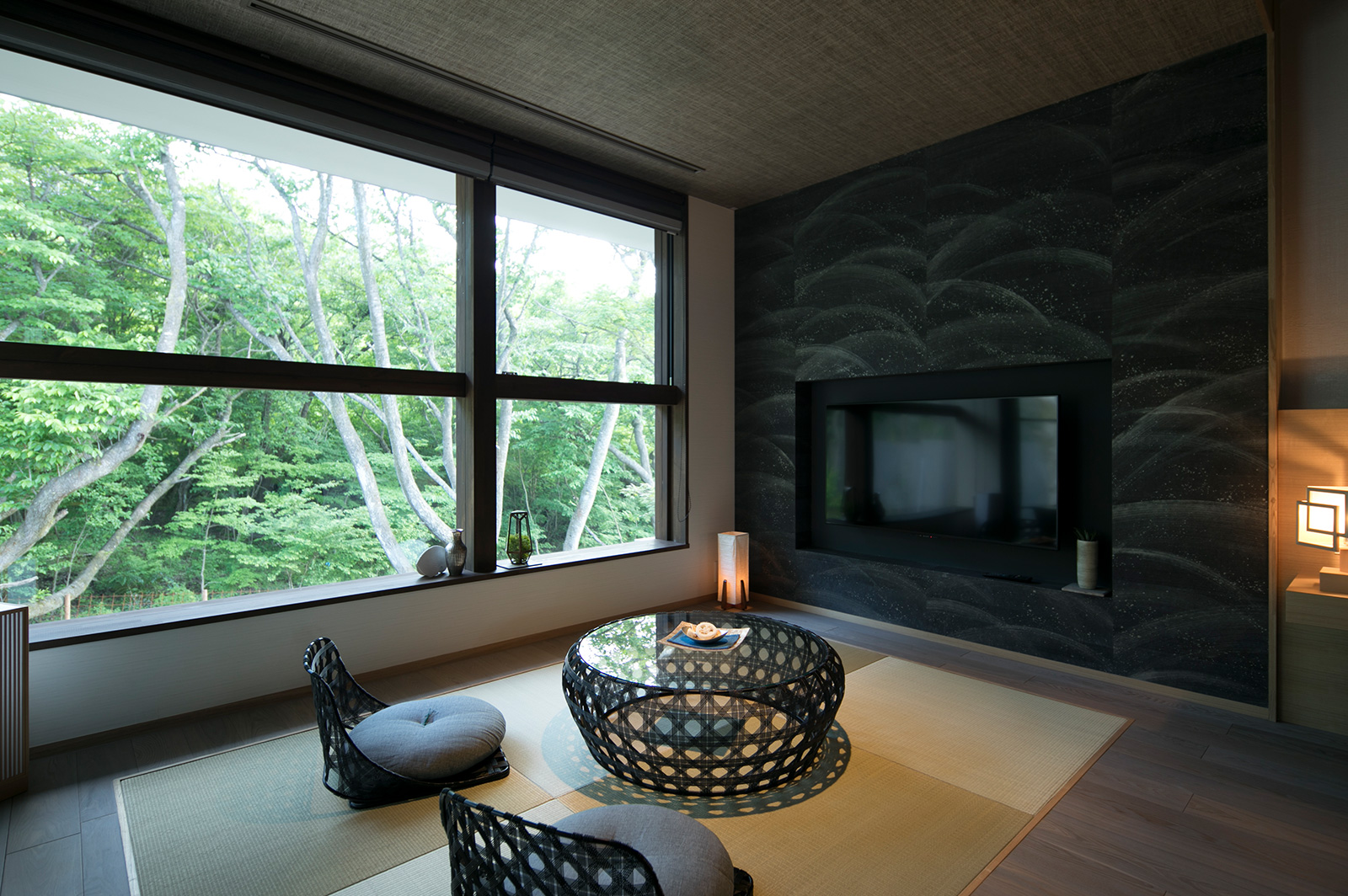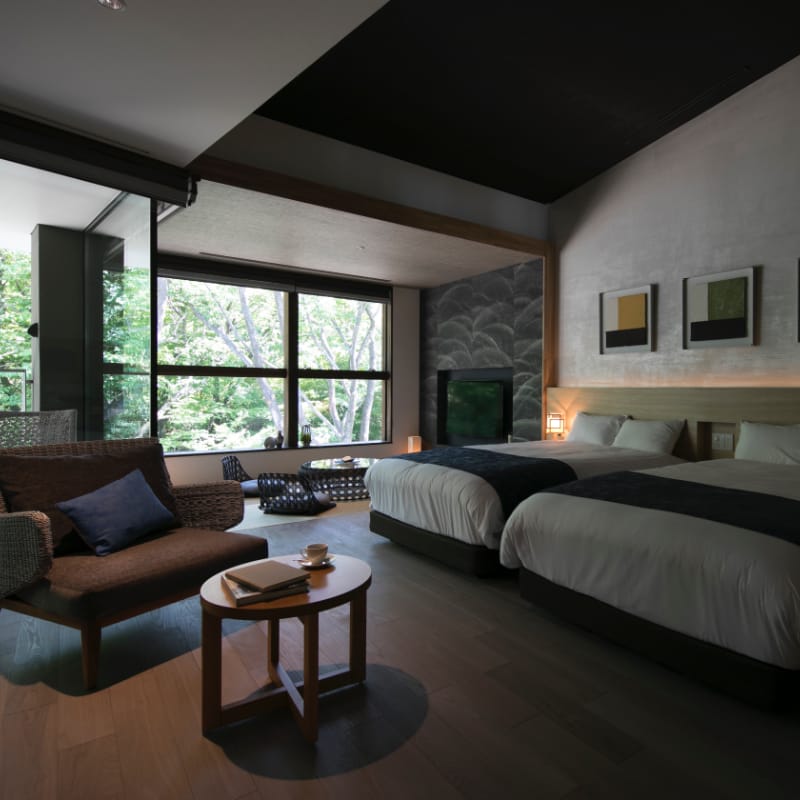 Size: 50㎡
Beds:120cm x 200cm x 2
Maximum capacity:2 people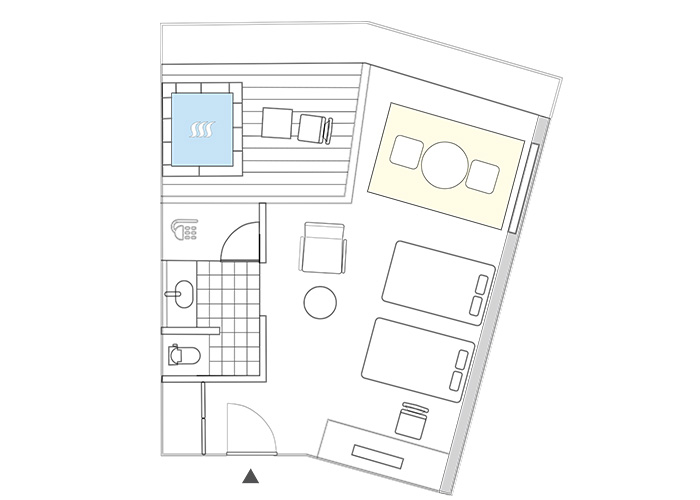 RESERVATION
To make a reservation, please call or use the reservation form below.