ABOUT
A place to relax and unwind
The Myoko-Togakushi Renzan National Park is a region blessed with beautiful nature.
Mt. Myoko, 2,454m high, is known as one of "Japan's 100 most beautiful mountains", offering stunning views in all four seasons.

Here, at the foot of this mountain, is where LIME RESORT MYOKO is located.

During the winter season, this area experiences some of the heaviest snowfall in Japan; skiers from all over the world come and stay here, attracted by its abundant snowfall and range of slopes on offer. In the spring and summer seasons, a wide variety of highland flora grows, and in the autumn, the landscape turns a golden color as far as the eye can see.

Winter sports are not the only thing to be enjoyed here. During the "green season", guests can also enjoy cross-country biking to Naena Waterfall, one of Japan's "100 most famous waterfalls", hike up Mt. Myoko, try water sports at Lake Nojiri, and many other activities with family and friends.

Guests can end a day of activities by bathing in the resort's own natural hot spring bath, dine on healthy cuisine using local ingredients at our restaurant, read from a wide selection of books at the Library Bar, take part in yoga lessons and training programs, work out at the gym, and much more. Guests can achieve a lifestyle that slowly brings the mind and body back to its best at LIME RESORT MYOKO.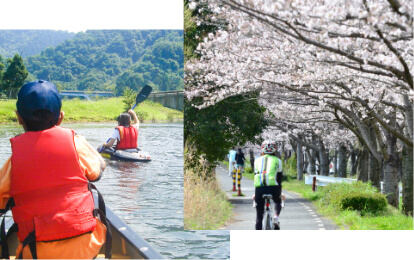 Seasonal activities only at Myoko Plateau
LIME RESORT MYOKO is located in Myoko-Togakushi Renzan National Park, an area abundant with some of the finest nature in Japan. Here guests can enjoy many activities in this truly stunning environment.