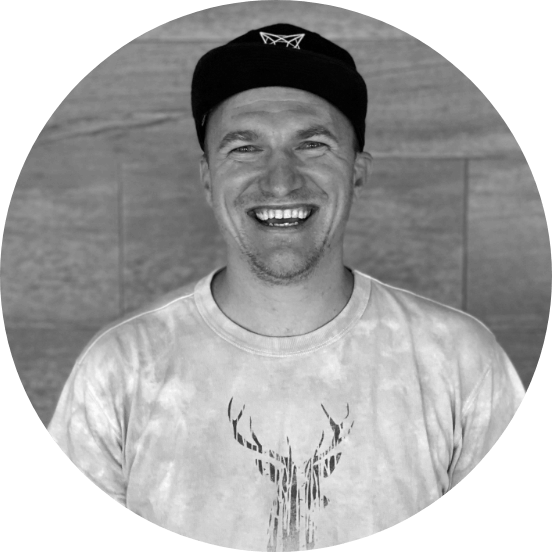 Champion of Activity
Samuel Dean
Activities
In Myoko Plateau, you can enjoy various activities in all seasons. The Myoko Plateau is well known throughout Japan for its heavy snowfall. There are seven ski resorts around the hotel, and of course there are plenty of activities to partake in, such as skiing, snowboarding, snowshoe trekking and even smelt fishing. Although winter is the most impressive time of year, a variety of activities unique to the Myoko Plateau are offered to guests throughout the year. Not only will you have the opportunity to be active, you can also learn and become healthy through these experiences. Our staff will help propose a program that meets your needs.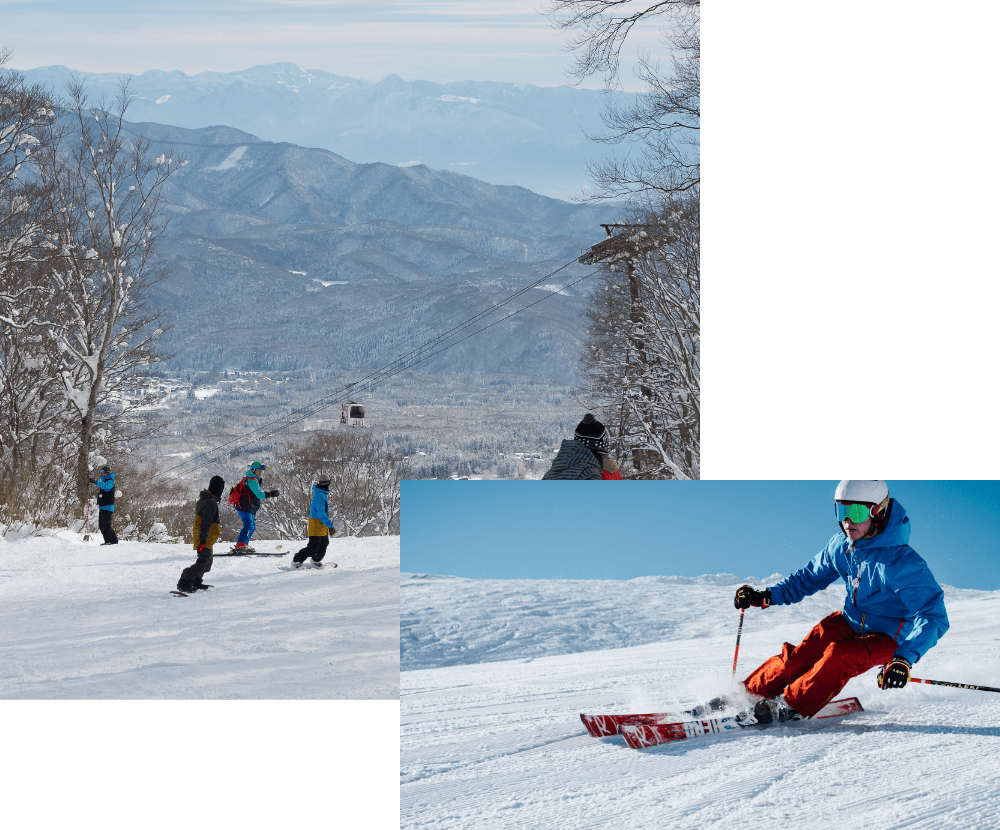 Skiing
The Myoko area is located at the foot of Mt. Myoko, an area that experiences some of the heaviest snow in Japan, boasting over 3 meters of snow in the high season.
Many powder snow fans from all over the country and abroad come to Myoko to enjoy the finest quality snow at the 7 ski resorts dotted around the Myoko area. The area is very accessible from Tokyo by Shinkansen, making it easy for skiers to come and enjoy the powdery snow on offer here.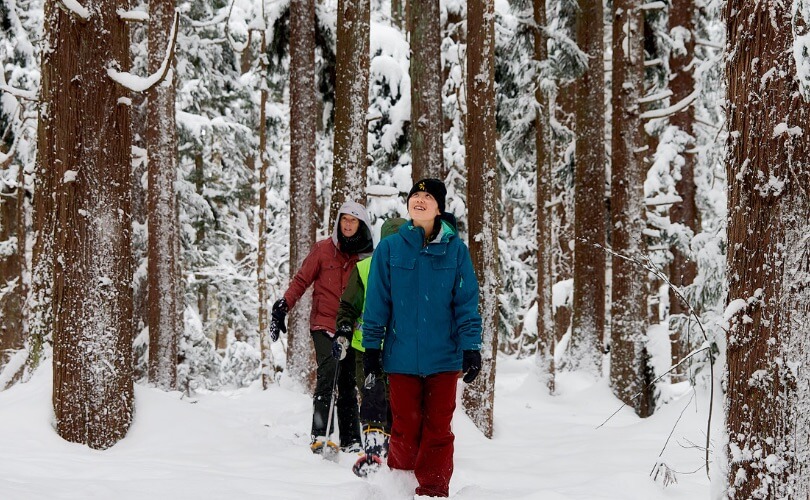 Snowshoe trekking
There is a snowshoe trekking course around Ikenotaira Onsen and you can enjoy the great outdoors according to your level. In summer, previously inaccessible areas open up where you may be able to find new discoveries.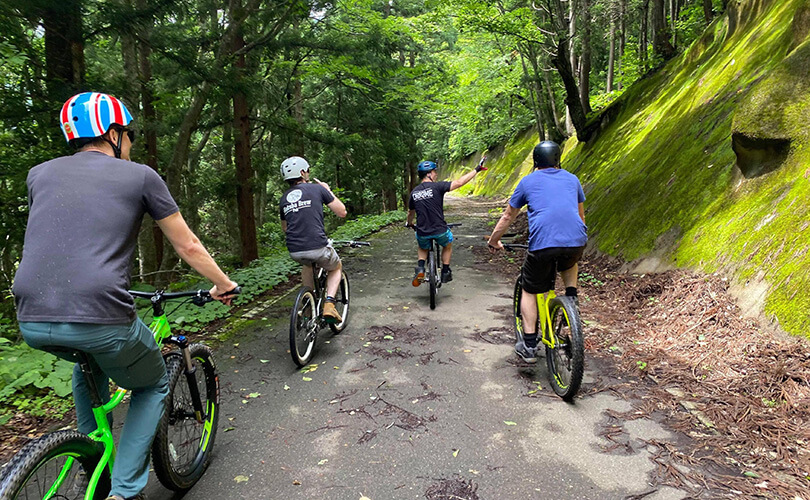 Mountain biking
Enjoy downhill mountain biking under the guidance of an instructor at the Ikenotaira Onsen ski resort during the "green season".

Autumn viewing
Five hundred meters in length, Imori Pond in Ikenotaira Onsen is a scenic pond and one of the most popular spots in Myoko Kogen. Enjoy an autumnal stroll while admiring the breathtaking colors of the red and yellow maple and white birch trees.

Hiking
Along with Mt. Myoko, Mt. Kurohime, Mt. Togakushi and Mt. Iitzuna, Mt. Madarao is one of the Hokushin-Gogaku (five mountains of northern Nagano). It takes about 2 hours to reach the summit of this 1,382m-high mountain. From Mt. Daimyojindake, you can enjoy a stunning view of Lake Nojiri and the mountains of the Northern Alps.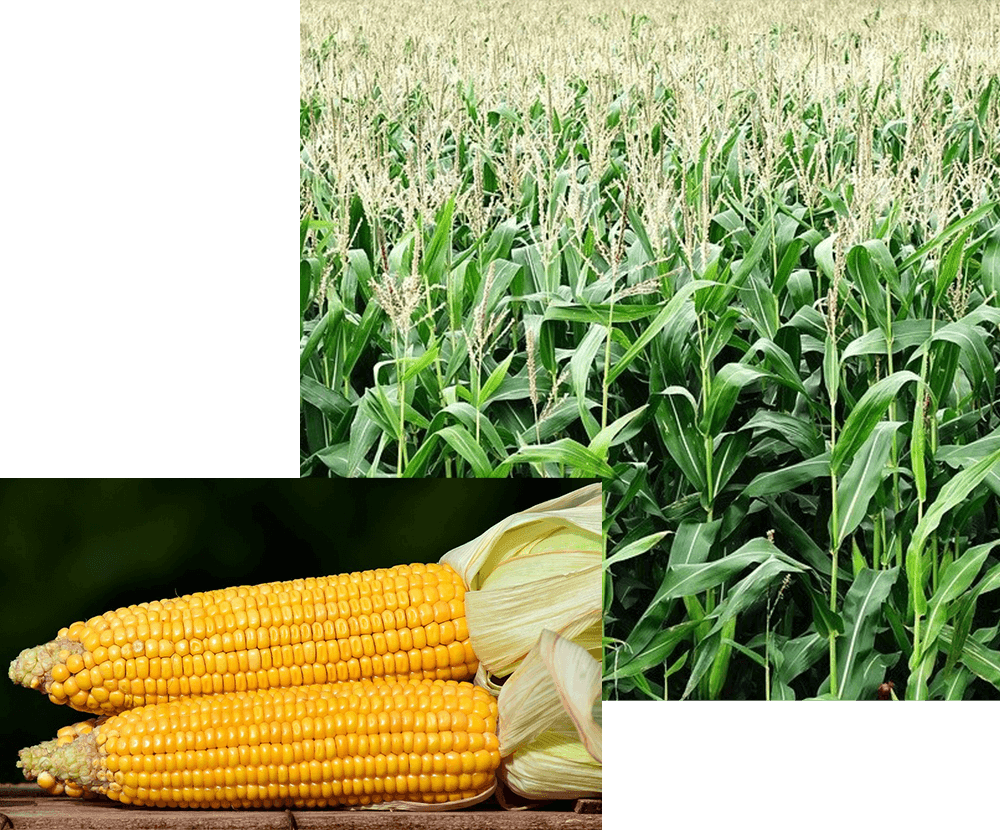 Corn picking
Guests can go sweetcorn picking at Shinano, a town next to Myoko City. When in season, more than a dozen corn stands can be found along the road known as the "Corn Road". The corn is very juicy, sweet, and bursting with flavor. You can even eat it raw. You can have a delicious corn picking experience.

Kayak/SUP
Beginners welcome. Kayak/SUP experience at Lake Nojiri, an area of beautiful seasonal nature all year round.

【Lake Nojiri】
Lake Nojiri, located in the northern part of Nagano Prefecture, is the second largest and most beautiful lake in the prefecture after Lake Suwa. It is also known as "Lake Fuyo" because the intricate shape of the lake's shore resembles that of a "fuyo", a hibiscus flower in Japanese.
Visitors can go cruising on a Lake Nojiri sightseeing boat, where they can enjoy the beautiful scenery in each of the four seasons, along with views of Mt. Kurohime, Myoko Plateau and the mountains from the lake. Visitors can also try their hand at activities such as marine sports in summer and smelt fishing in winter on the lake.
(15km from LIME RESORT MYOKO, about 20 minutes by car)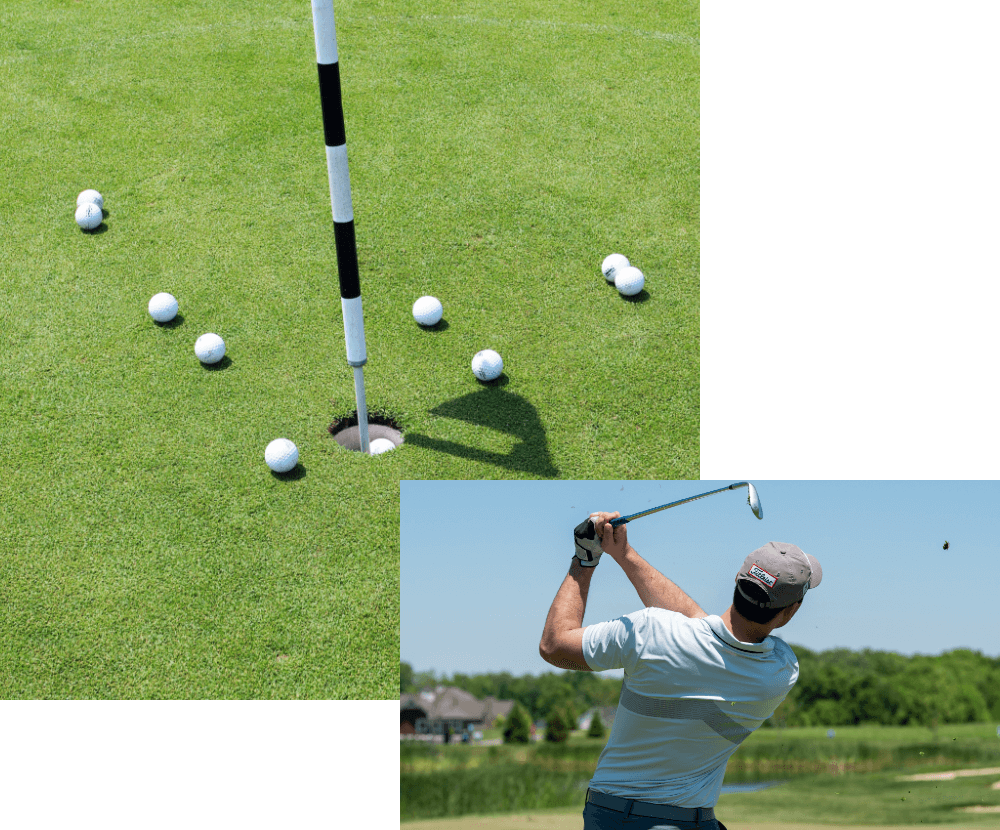 Golf
Myoko Kogen Golf Club features a beautiful woodland course that spreads out at the foot of Mount Myoko.
It is a 10-minute drive from LIME RESORT MYOKO.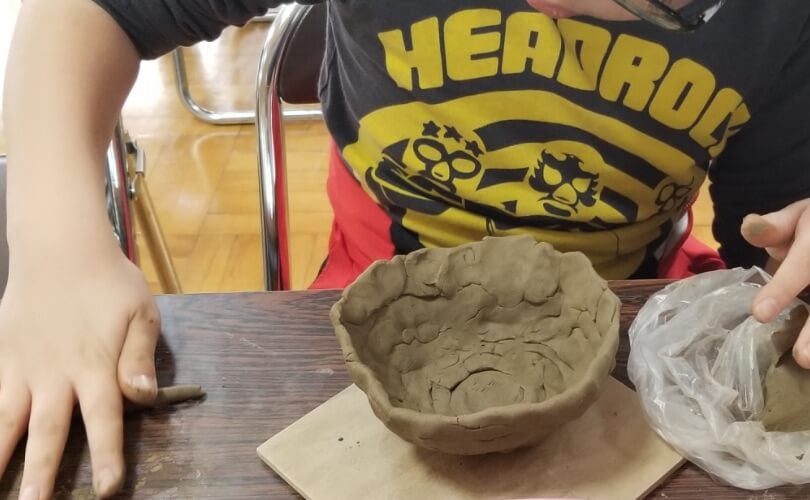 Craft Experience
Experience ceramic art at the foot of Mt.Myoko Try your hand at ceramics through pottery making. The pottery will be dried slowly, colored, and baked after two to three months. A souvenir and memory from Myoko you can look forward to receiving.
RESERVATION
Please make reservations using the following reservation form.