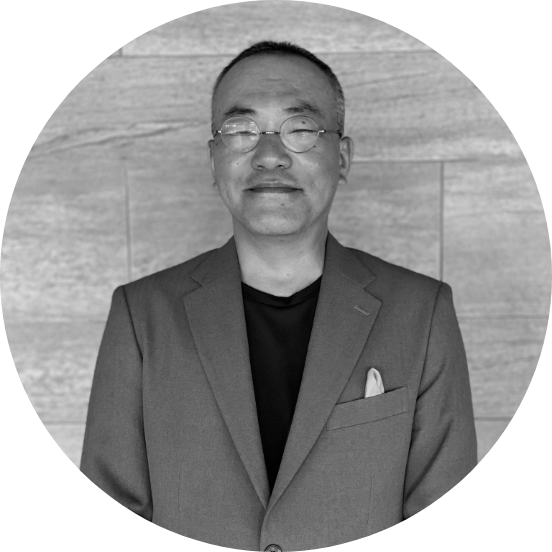 Guide of Myoko
Yoshihito Amano
Introducing the Myoko area
The Myoko Plateau offers beautiful scenery throughout the year. Visitors can enjoy a variety of outdoor activities, seven hot spring resorts, and a great lineup of delicious sake from Niigata Prefecture, a region famous for its rice. The city of Myoko in particular produces excellent sake due to its delicious water sourced from under Mt. Myoko. When day turns to night, the sky is filled with beautiful shining stars. Through delicious food, fun activities, and hot spring baths, our aim is to provide a place where everyone who visits can leave feeling healthy and with a smile on their face.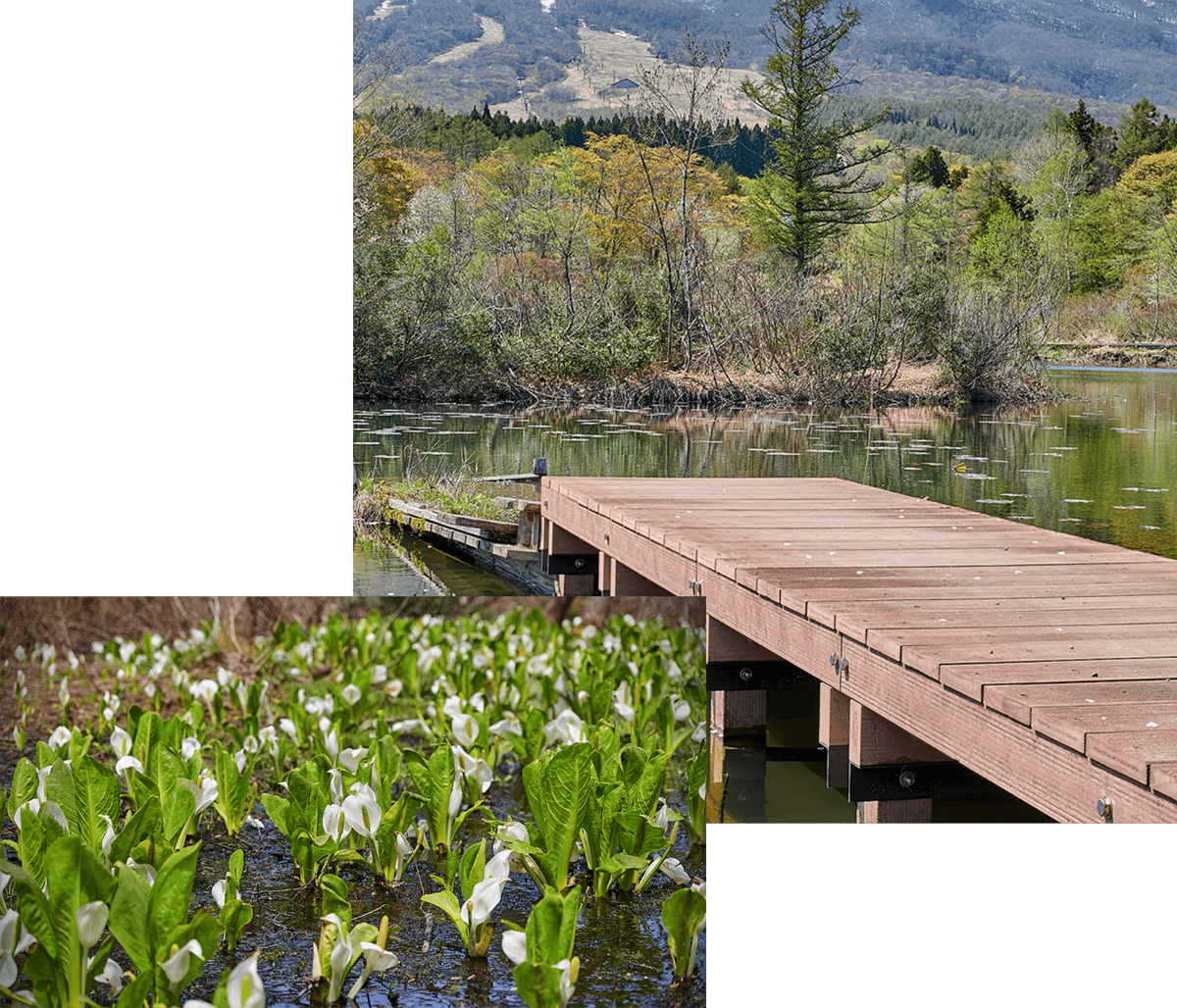 Imori Pond
This is a small pond, only 500 meters in circumference, in Ikenotaira Onsen on the Myoko Plateau.
On a clear day, Mt. Myoko is beautifully reflected on its surface.
The pond is surrounded by wet plants and white birches, and is especially famous for its Mizubasho (Asian skunk cabbage) that grow in late April and early May.
*5 minutes on foot from LIME RESORT MYOKO.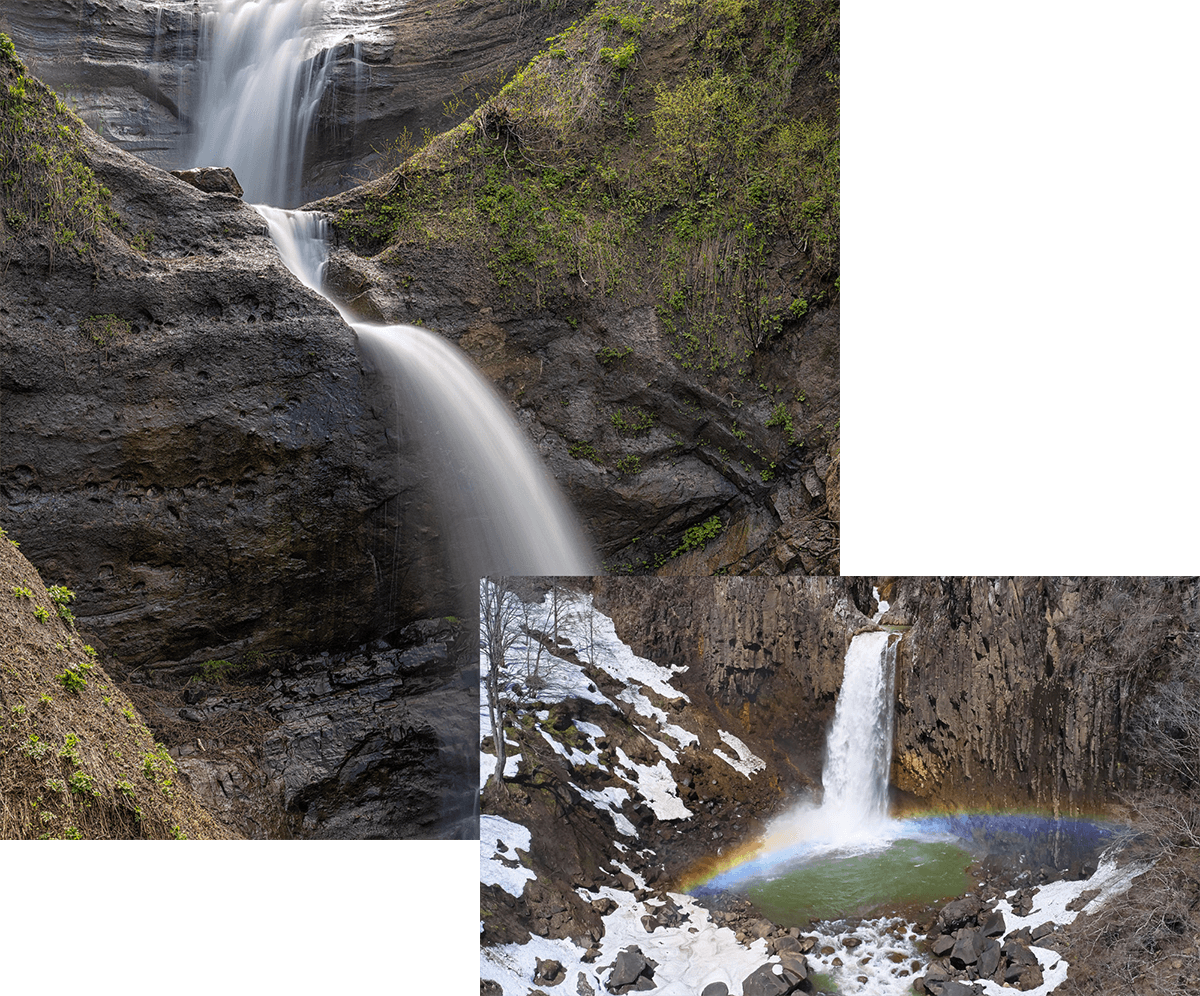 Naena Waterfall
Selected as one of the "top 100 waterfalls in Japan", a spectacular waterfall that flows 55 meters down into the Seki River on the Shin-etsu border.
*About 7 minutes (3.5 km) by car from LIME RESORT MYOKO.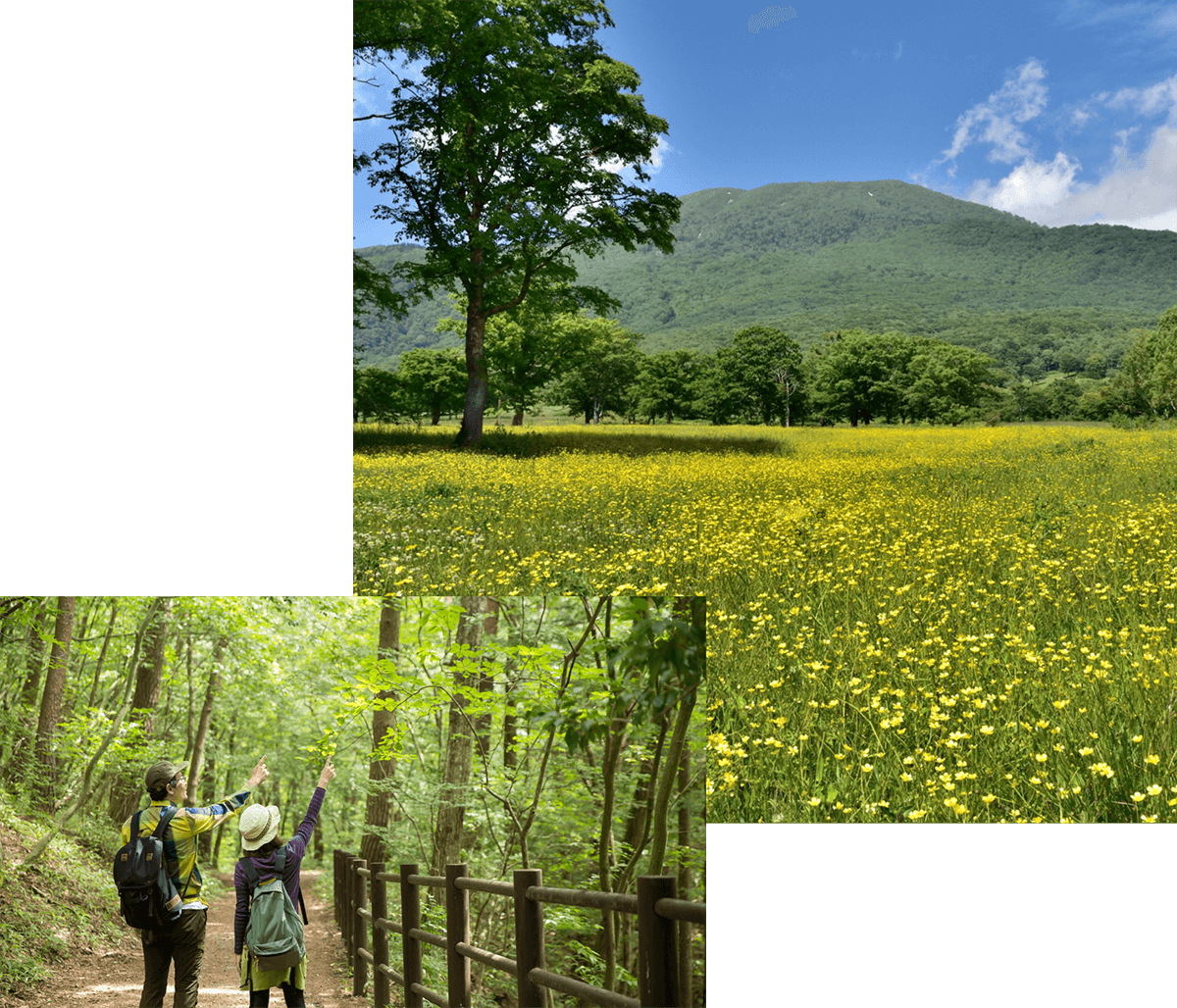 Sasagamine Highlands
The Sasagamine Highlands, which extend to an altitude of 1,300 meters, offers many trails and is a popular destination for visitors from spring to autumn. Head to the ranch to find Udana-no-Shimizu, an area selected as one of the "top 100 waters of the Heisei era".
*About 30 minutes (15km) by car from LIME RESORT MYOKO.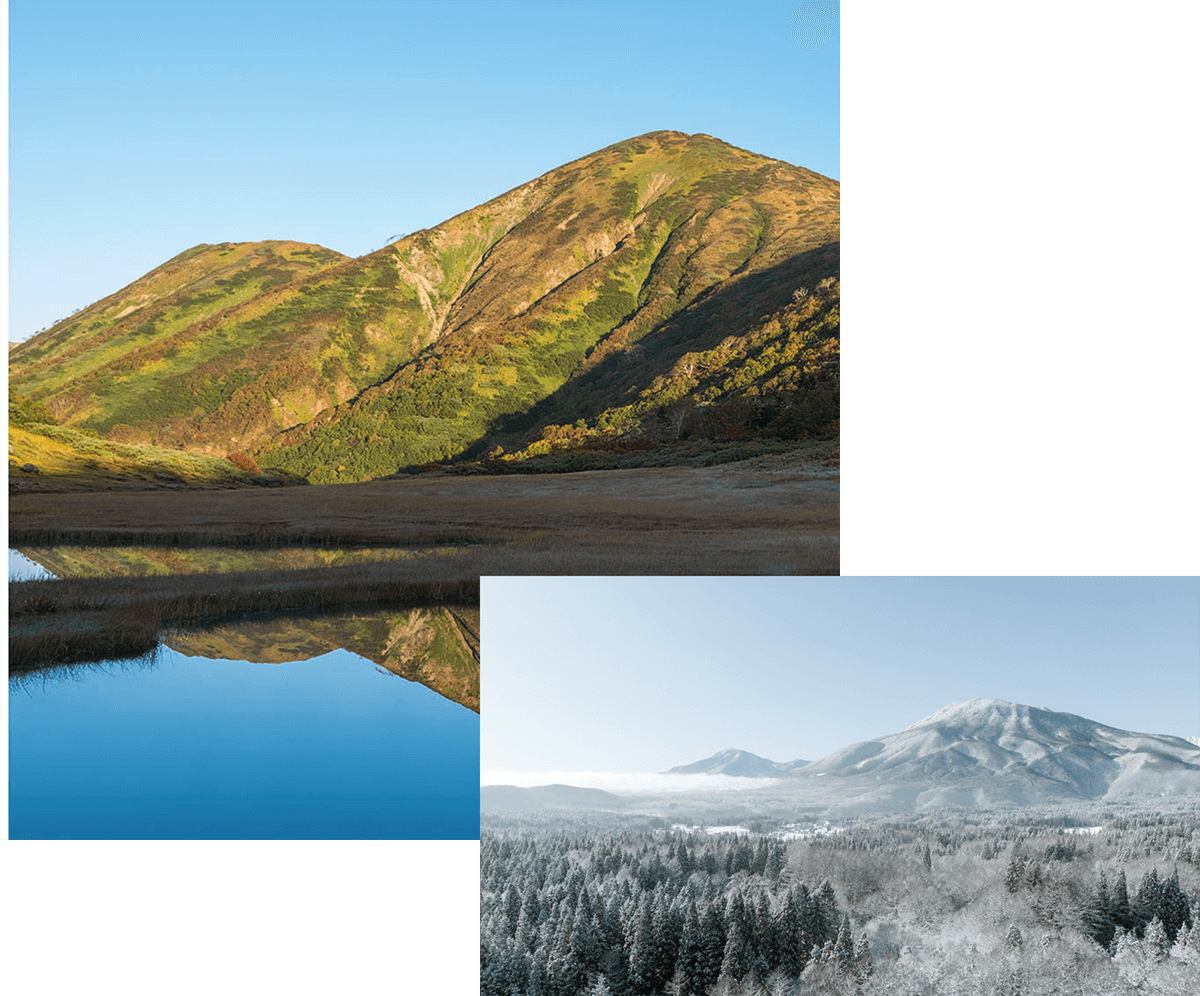 Mt. Myoko
At 2,454 meters above sea level, Mt. Myoko is one of Niigata's most famous mountains, one of the Hokushin-Gogaku (the five mountains of northern Nagano), and regarded as one of Japan's "top 100 mountains". Many hot springs and ski resorts can be found at the foot of the mountain, making this area famous as a winter resort. The mountain is also recognized as a forest therapy base and as part of the Myoko-Togakushi Renzan National Park.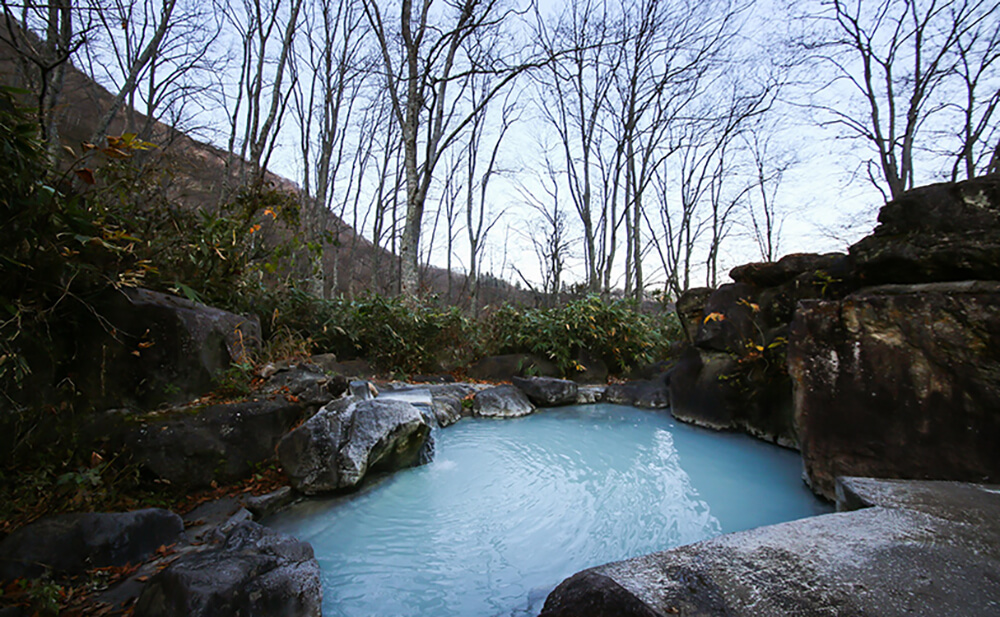 Tsubame Onsen
A hot spring resort located halfway up Mt. Myoko. It is said that this hot spring has been used as a therapeutic bath since long ago. It is said that the name "Tsubame Hot Spring" comes from the fact that there are many "Tsubame" (rock swallows) that live in and around the hot spring. There are two types of hot springs in Tsubame Onsen: "Kawarano-yu" and "Ougon-no-yu", both of which are characterized by their cloudy, milky-white water.
*It takes about 16 minutes (8km) by car from LIME RESORT MYOKO.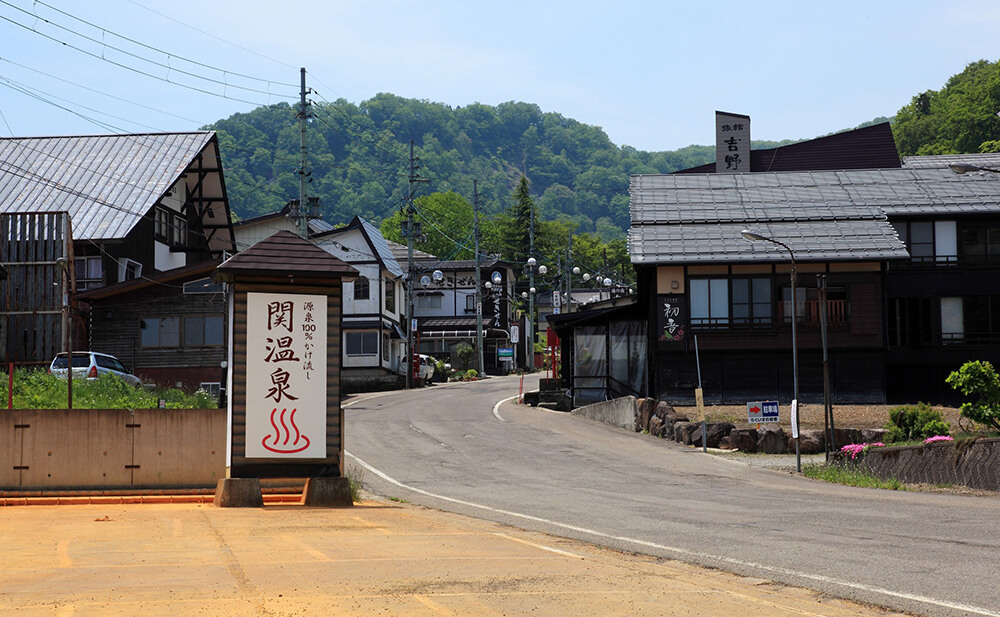 Seki Onsen
This hot spring resort is located in the Myoko-Togakushi Renzan National Park, on the east side of Mt. Myoko. Among the seven hot springs in Myoko City, Seki Onsen is the oldest hot spring in the area. Seki Onsen is also a town where the entire hot spring village is connected to a pure spring water source.
*About 15 minutes (7.4 km) by car from LIME RESORT MYOKO.
RESERVATION
Please make reservations using the following reservation form.